Users
When you come to the User tab from the navigation menu, you can see the page where you can manage the users registered in your system. In this section, you can use the Add User button at the bottom of the table to create a new user, and you can quickly create a user by entering the user's information in the form that appears.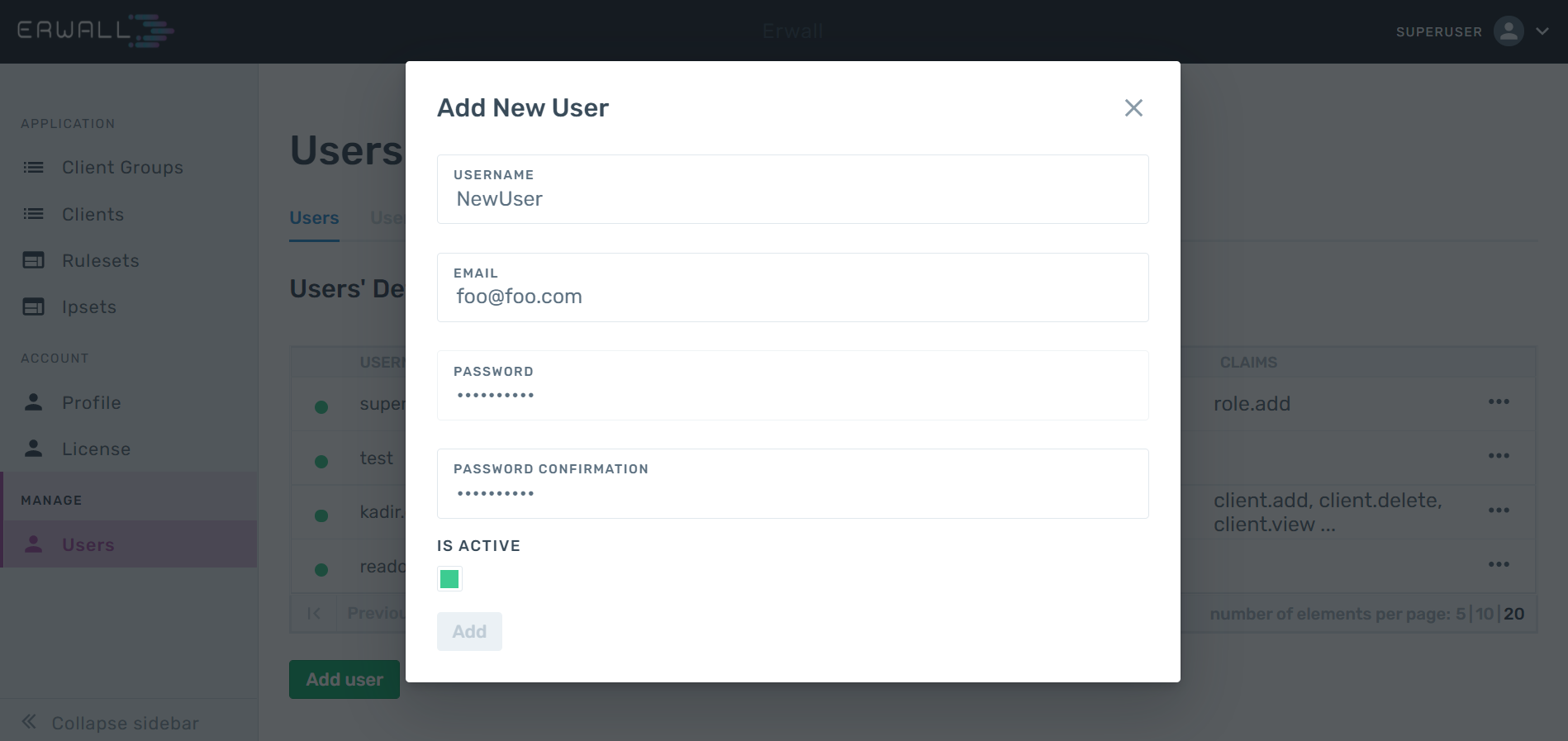 In order to edit user information and assign roles to users, you can click on the three-dot icon on the row of the user you want from the Users table and select Edit User. A user can have multiple roles. The combination set of the privileges of the roles he has will be defined for the user. In addition, if you want to add new privileges to users, you can define the privileges you want from the CLAIMS section of this form without adding a new role.
Change Password
To change the password of your account, you can navigate to the Profile section from the main navigation bar.